PHAsT: Bioplastics for Biomedical and Personal Care Applications
A range of biodegradable and biocompatible PHA polymers made via bacterial fermentation with tailored properties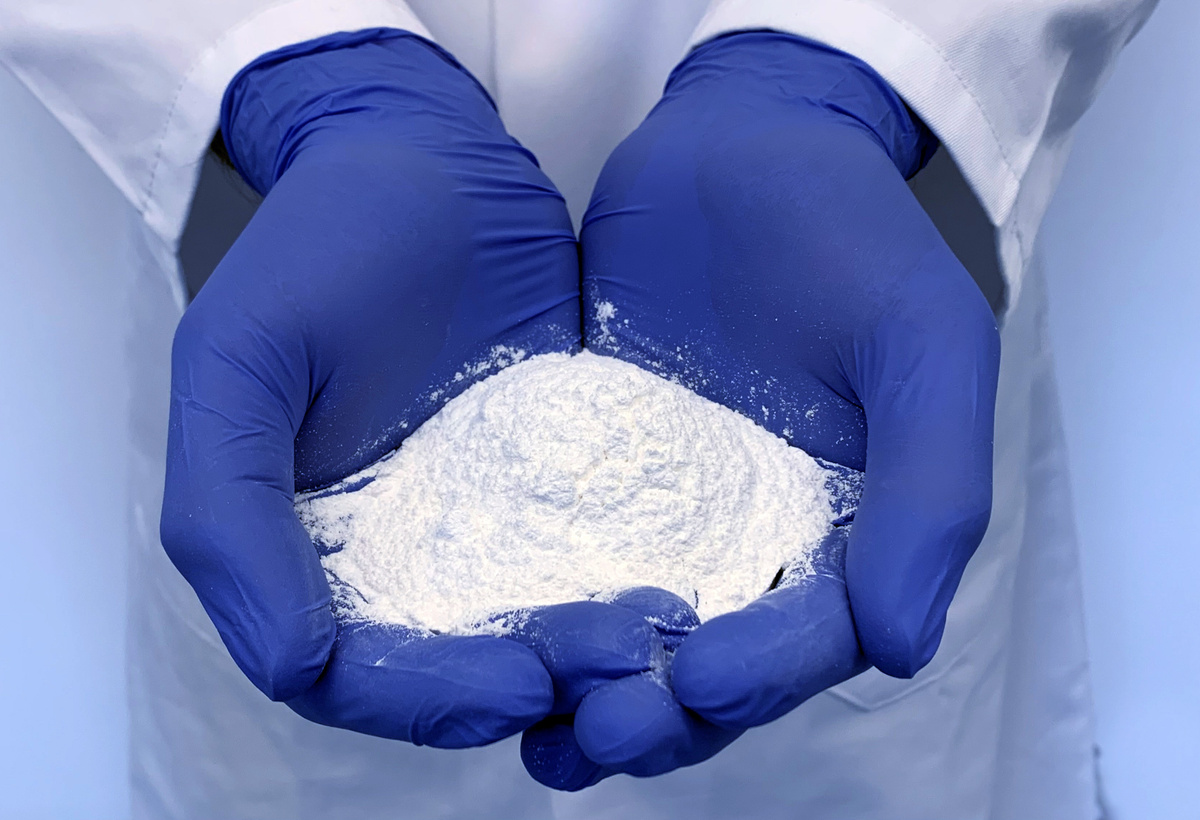 Background
PHAsT have developed a sustainable bacteria-driven manufacturing process that leads to the production of highly pure biopolymers called Polyhydroxyalkanoates (PHAs), with significant potential for biomedical applications.
Utilisation of polymers as biomaterials has greatly impacted the advancement of modern medicine. A wide range of polymers have been investigated in the last decades, showing promising results, while exhibiting limitations in degradation with toxic byproducts, biocompatibility, processability and physicochemical properties. In addition, currently used biomaterials are derived from fossil fuel-based resources and are environmentally persistent.
Hence, there is an unmet demand to replace these materials with high-performance alternatives that are also environmentally friendly.
Technology Overview
The research team with more than 20 years of experience, have scaled up the production of PHAs with different physicochemical properties that are currently unavailable on the market. Moreover, thanks to the optimised purification process, the university is the first to offer PHAs with different purity levels, from research grade up to medical grade.
The researchers produce their polymers via a pilot plant sustainable process based on bacterial fermentations using a wide range of renewable resources such as fatty acids.
Benefits
Biodegradable: breaks down in the environment
Biocompatible: tested in a range of cell and animal models
Recyclable: can be returned to pure raw material
Controlled non-toxic degradation: tuned rate in different external conditions with non-toxic end products.
High batch-to-batch consistency : reliable physicochemical and thermal properties verified by final product testing.
Sustainable: bacterial fermentation using renewable resources
Easily processable: can be used in conventional plastic processing methods and novel additive manufacturing technologies.
Applications
This technology produces PHAs with both rigid or highly elastomeric properties, suitable for a wide range of applications, where versatility is required in terms of physicochemical properties. They are fully biodegradable with no toxic degradation products, easy to process with existing equipment and the new additive manufacturing technologies, and home and industrial compostable. Furthermore, the material purification technology allows the production of medical grade PHA biopolymers suitable for a wide range of biomedical uses.
Thanks to the wide portfolio of PHAs with different properties and the possibility to develop tailored polymeric blends, the university can supply green bioplastics with specific technical requirements.
Opportunity
The team is open to a range of collaborations including, bioplastic supply agreements, licensing assets, consultancy. The team is also happy to co-develop a product of interest with desirable properties. The most appropriate outcome can be decided on a case-by-case basis.
The university has capabilities to perform collaborations in several fields including the biomedical sector, a team of researchers with different backgrounds and expertise, a board composed of an academic scientific advisor with more than 20 years of experience in the field, and translational and business advisors.
Seeking
Development partner
Commercial partner
Licensing
University spin out
Seeking investment